A rough definition of Business Philosophy is a set of beliefs that a company strives to work towards.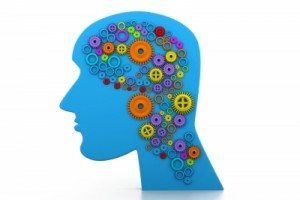 For small business owners this is the road map – with defined guidelines included – you will follow to create your desired impact on your community.
Whether you have defined it or not, everything you do is based on your individual philosophy. Get it in line and the rest will follow
Most chiropractors define their philosophy for their business in terms of a mission statement.
They also direct this mission statement solely towards the impact they intend to have on the patients and community as a whole.
But what about you?
What about defining the impact you want your business to have on you? I contend that including this as part of your overall Business Philosophy is equally important. It can be a separate mission statement than the one you share with patients but you must have it nonetheless.
My chiropractic business philosophy in its' entirety is to give families convenient and affordable access to regular chiropractic care while giving me and my team a low stress, high volume, profitable subluxation based practice in which to serve our community.
So while you likely won't share the second half of your business philosophy (as it pertains to the impact the business should have on your life), it should be defined nonetheless.
How to Develop your Business Philosophy
Let's discuss a plan of action to create the full and accurate definition of your business philosophy?
Step #1 is to get your care philosophy dialed in
The best way to do this is to think about your Purpose for waking up each day and heading out to the office. It must be bigger than just to get through another work day or making money. Define it through the impact you want to have on your community and even the world.
Your philosophy on how and why you deliver powerful chiropractic care isn't right or wrong when compared to anyone else. It should be unique to you. If you believe patients will best benefit with medical, chiropractic and physical therapy under one roof then your care philosophy will have this as one of the layers.
If you best identify with vitality based chiroprac-TIC then that is the niche you will target and over time serve better than other chiropractors in your area.
Step #2 is to define the purpose for your profession and practice in your own life
This is where you can get 'selfish.' While your front and center Practice Purpose should be your impact on those you serve, defining the impact you want your practice to have on you and the staff is critical for keeping your enthusiasm high and head in the game.
From making money to the number of hours spent in the office, you have a philosophy about it. You just need to identify it.
Step #3 is to combine these philosophical premises into a cohesive Philosophy
The unfortunate reality for most chiropractors is they have contradictions in their philosophical premise for the care they deliver and impact they expect their service to have on their own life – think poverty mindset or always believing that 'I just need more new patients' a host of other often subliminal success sabotaging beliefs.
The success of their business, income and overall quality of their life suffer because of this lack of a complete and solid philosophical foundation on which to build their services and life.
Sure, you can still make money without a well-defined business philosophy but typically it is at the expense of feeling unfulfilled. Whey not have a sense of purpose while also accomplishing financial and personal goals.
Whether you are starting a new office, stuck in a rut or just have a practice that needs help getting to the next level, the 3 step process above should be your next move.
If you have never really learned about the significance, importance and practical application of philosophy in your practice, then look at program like Philosophy Formula.
I believe they only open this program on occasion but if you find the opening to get in…take it. You can find info on it at Philosophy Formula. They give you several free videos that you will find practice and even life changing in my opinion.
A program like this will teach you how to practically apply philosophy to yourself and practice to avoid contradictions in your philosophical premise.
Simply Stated… It is contradictions that will prevent you from getting to the next level of success both in business and life.
It can grow your practice, build your life and put money in your bank account.
The reality is that you act based on a philosophy whether you know it or not. This is why you must get it straight before you attempt to improve any aspect of your office or life.
Philosophy IS the ultimate tool for success.